Awe-inspiring infrastructure

A state-of-the-art campus spread over two floors comprising 5000 square feet of area provides a lifetime opportunity to experience a premier business school before going to one or even without going to one.
Here, a walk through the serene corridors augurs the walk through the resplendent corridors of achievements.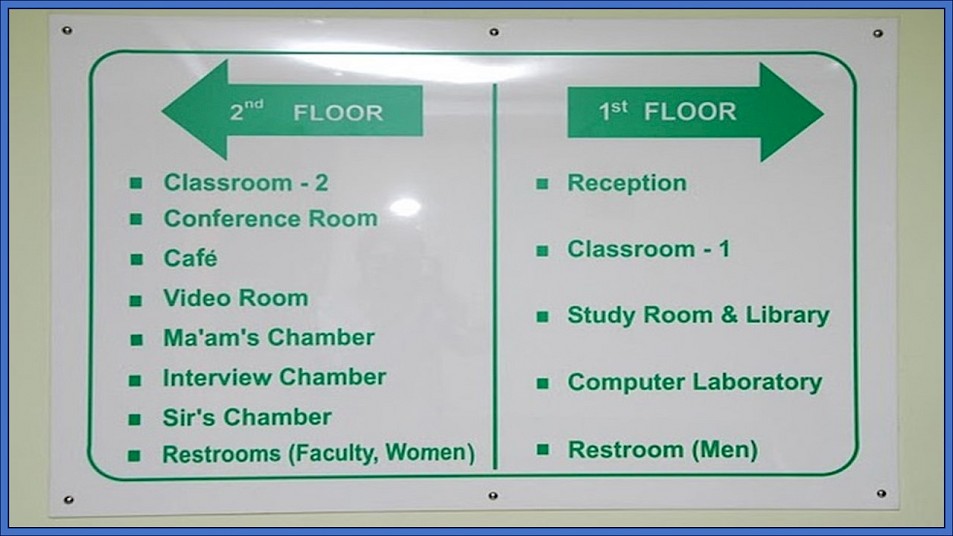 CCTV
The TCC Campus is under CCTV surveillance.

This ensures enhanced security.



Support Edifice
This is the platform that caters to the enquiries and doubt clearing of the aspirants both in person and over phone.

More importantly, it provides a continual support system for the existing students.



Classrooms
Here the students unravel the genesis of Crystal Clear Concepts through an explicit a-la-carte spread of structure, concepts, logic and reasoning.

Facilitating the same is technology (audio-visual aids – viz., computer, projector, visualiser, microphone and ceiling mounted speakers) in air-conditioned comfort.

The place to brainstorm with the faculty members and carry back immense value addition.



Study Room
Learning need not be restricted to the TCC Classroom.

This is an aid towards supplementary research and productive reading hours.

Students can use the premises for self-study.

Brainstorming among students is suggested and strongly encouraged.



Library
TCC provides varied reference books for MBA-entrance examinations for further practise.

Besides, hundreds of books relating to fiction and non-fiction are available.

Moreover, TCC provides a lending library whereby, students can take books home.

This is a huge facilitator towards developing a sound reading habit.



Computer Laboratory
The Computer Laboratory ensures that "ON" is "IN".

This intends to provide the students with online test practice inside TCC's own premises.

It is the largest Computer Laboratory among similar institutes.



Conference / GD Room
This is for group discussion sessions where the students get the unmatched opportunity of building their mind-set and adding to their knowledge frontiers.

Corporate boardrooms in the future would evoke a sense of déjà vu.



Interview Chamber
This, along with the Conference Room, upholds TCC's numero uno status in the GD-PI-WAT training, aptly called the Management Development Programme.

Here, the budding managers are groomed by the captains of the industry.

The interviews are recorded for feedback, analysis and playback.



Cafeteria
"All work and no play makes Jack a dull boy" and Jill a dull girl, too.
After the stimulating (food for thought) Concept Classes, food for the palate can do wonders. At the cafeteria tables the unknown faces transcend to be the known-ones.

Restrooms
Gender-specific restrooms are present in different floors.

This ensures complete privacy.
Hygiene & Safety
Continuous cleaning and sanitisation.

Hands-free sanitiser dispenser.