GD-PI-WAT 2022/23
(MDP-22)
Are YOU 'Future Ready' yet ?
Get 'FUTURE READY'
at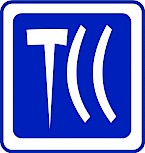 presents
The Management Development Programme
(MDP)
TCC's Legendary Training

towards

GD-PI-WAT & Soft-Skills Development
World-Class Education & Training for Life
Experience a premier Business School before /
without going to one.
Admissions
Date : Saturday, 29th of October, 2022
Time : 8:00 a.m. to 2:00 p.m.
Eligibility
As usual, only TCC Students are eligible.
Exclusivity
The World-Class Education which indeed is Training for Life
is only for the TCC Students.